I found
this interesting article
about management methods, organization and leadership by example of Trivago.
This second article
points to the main problem of industry 4.0: management 4.0 is missing. I find, especially, the conclusion (Fazit) very revealing.
The hook on new management is, of course, the new manager: where is he, respectively she? Each of the ten theses outlined implies a plenty of new, partly radical and paradigm-shattering demands on mindset, role understanding, leadership and management skills of the "new manager". Unfortunately, many executives are left alone in accomplishment with this leadership shocks 4.0. Even organizational enablement and management development have not yet reached the maturity level 4.0.

Unfortunately both only in German language.
Have fun by reading!
Ferenc
Until you spread your wings,
you'll have no idea how far you can walk.
---
founder
Posts: 92
Joined: 27 Feb 2017, 18:57
Contact:
Don't worry: Industry 4.0 will happen, with or without management. It is not a program or project, it is a technological evolution, like the introduction of steam engine's. It will happen because it is possible, not because managers want it to happen.
Even Steve Jobs did not 'manage' the mobile information transition when he introduced the iPhone. It is just something that would have happened anyway.
Technological evolution is just an extension of human evolution. It will only stop when the human species dies out.
What lies underneath many modern day transitions is the way information is available to everybody. A manager/chancellor/president/dictator/teacher/senior engineer/etc. no longer has the exclusive rights on (most of the) information. It is available to anyone with an internet connection.
Never before it was so easy to share and distribute information. Even if you think you have information that no one else has, it is very likely that it can be retrieved from other (combined) sources as well.
The big challenge is of course: what information do you want to share and with whom? This determines how well people are able to cooperate and collaborate. This is why transparency is often mentioned as a pre-condition to support a company's transition.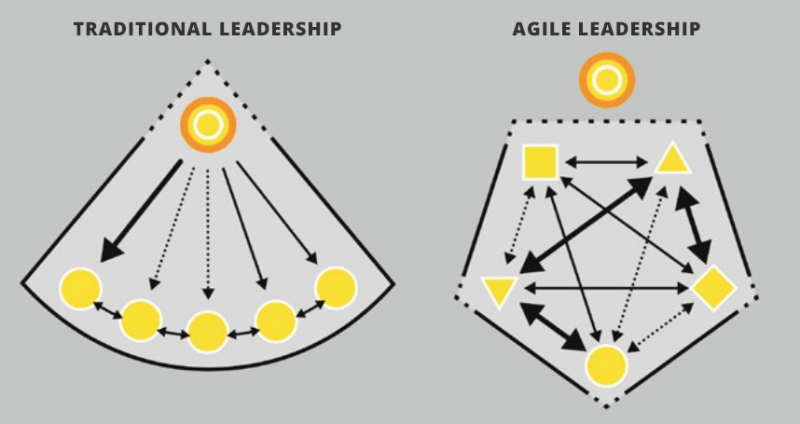 "If you change the way you look at things, the things you look at will change!"
Wayne Dyer
---